Indoor Flooring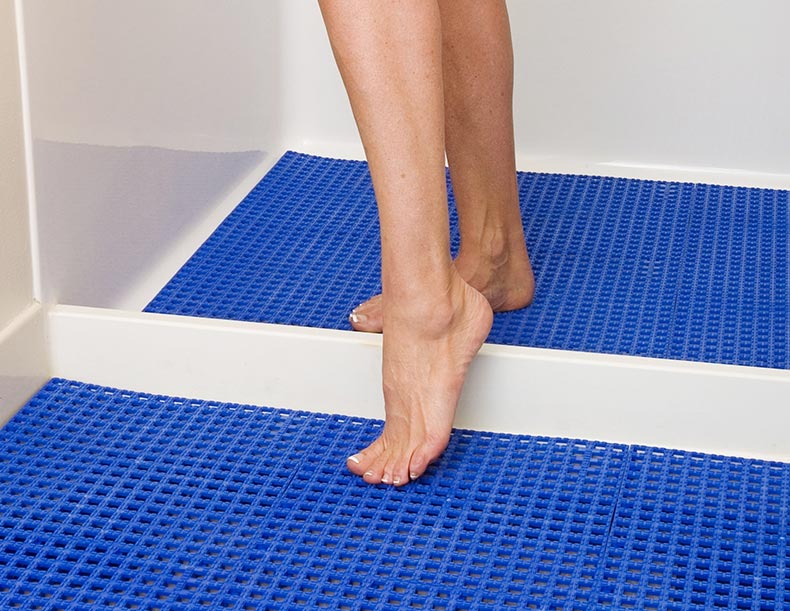 DuraGrid® indoor flooring and safety matting is the affordable solution for unsightly, cracked cement floors and provides an appealing cushioned surface.
For Locker Rooms, Laundry Rooms, Showers, Saunas, Pools and More
DuraGrid matting contains Vinyzene® SB-1, an antimicrobial agent that fights mold, mildew and infectious bacteria to create a healthy surface environment.
The free-draining design helps keep clean and dry in wet areas.
Durable and easy to clean, DuraGrid is the best choice for any area that encounters moisture.
Non-slip matting options provide additional grip for added safety.